The Airbill.com methodology is built on a long history of optimizing transportation networks. Instead of sourcing trucks one shipment at a time, we build relationships based on recurring demand and stable capacity.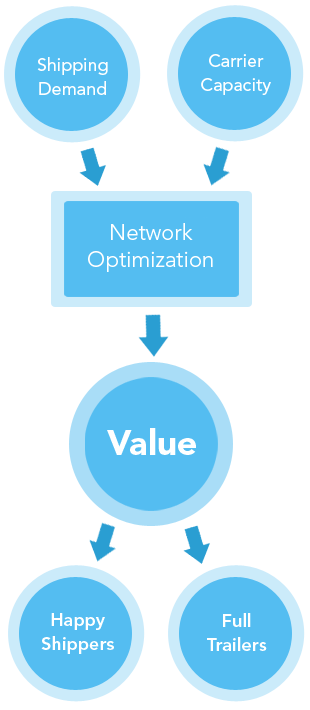 Our hard work on the front end means value for Shippers and Carriers from a logistics partner you can trust. Get a Quote
Cost Effective
Airbill.com utilizes matching methodology along with an extensive carrier base to find shippers the best rates for their freight. We also leverage the backhaul capacity of our carriers to find the lowest possible
prices.
Easy
It takes just a few minutes to sign up, and start receiving quotes for all of your shipping needs. At Airbill.com we have a relentless focus on high quality service, follow-up and accuracy so we take the burden and worry of shipping off your plate.
Safe & Reliable
All of our carriers have passed a rigorous screening program and are the safest, most reliable, most on-time service providers in the industry. Shippers benefit from Airbill.com's commitment to integrity in everything
we do.
Custom Programs
Airbill.com also has the ability to deliver customized, full service 3PL solutions. From warehousing to cross-docking, to all modes of shipping and beyond, we can reduce your costs, increase your quality, and be the partner you've always wanted.